Compact Dry Total Viable Count TC | Nissui
Compact Dry Total Viable Count TC | Nissui
Manufacturer: Nissui - Japan
Packing: 4 units/pcs
Icubation Temperature: 25 ± 2°C
Incubation Time: 48 to 72 hours
Interpretation: All colonies.
Products are certified by organizations AOAC, MicroVal, NordVal.
Refers to all microorganisms present in a sample which can tolerate the presence of oxygen and does not have specific growth requirements typically not included in the formulation of general purpose media. In accordance to food and drug administration's (FDA) regulation, total count is considered as one of the release parameters for food (frozen, chilled, precooked and prepared food), pharmaceutical, and nutraceutical samples.

Therefore, Total Viable Count testing process is recommended, and the Compact Dry Total Viable Count bring convenience to the user because of the advantage of no need to prepare environmental chemicals, tools, and consumables. Complex wear. All technology used for this Compact Dry Total Viable Count is pre-poured medium. And the user only needs to extract the sample, put the sample into a dish and incubate. AZ LAB Co., Ltd. is currently the official distributor of Nissui Compact Dry in Vietnam.

Result Interpretation
Red and otherwise colored colonies.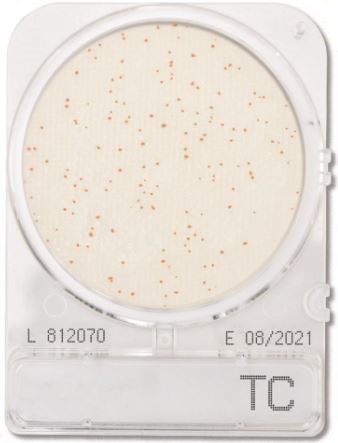 Procedure
- Aseptically weigh 10.0g or pippette 10.0ml sample to appropriate sterile container (i.e stomacher bag, dilution bottle, whirl park bag).
- Add 90.0ml diluent to achieve 1:10 dilution and homogenize. Adjust pH if neccessary. Suggested diluents for routine parameters are Butterfield's Phosphate Buffer, Maximum Recovery Diluent, and other appropriate diluents depending on BAM.
- If needed, dilute the sample further.
- Open the cap. Dispense 1.0ml of diluted sample in the middle of the Compact Dry plate. Recap the plate.
- Invert and incubate the plates at specific incubation condition.
AOAC International:
35 ± 2
0
C for 48 ± 3 hours.
Microval, and NordVal
30 ± 1
0
C for 48 ± 3 hours.
- Read results.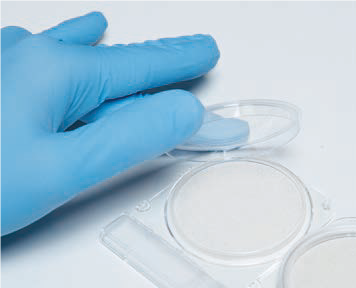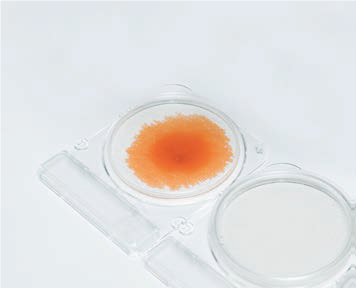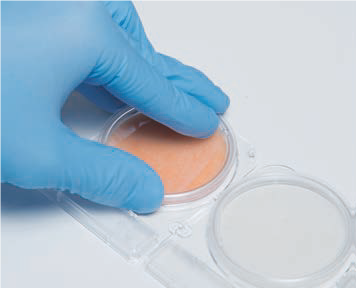 AZ LAB Co.,LTD is currently the official distributor of Nissui Compact Dry products in Vietnam with all the following criteria: Total Count (TC), E.coli and Colifrom (EC), Enterobacteriae (ETB), Vibrio parahaemolyticus (VP), Bacillus cereus (X-BC), Yeast & Mold (YM), Staphylococcus aureus (XSA), Enterococcus (ETC), Pseudomonas aeruginosa (PA), Salmonella (SL), and Listeria.
​
http://azlab.vn/en/shops/compact-dry/compact-dry-nissui-distributor-az-lab-in-vietnam.html
Products in this Category